437 China-Europe Railway Express Freight Trains Departed from Hunan in 2020
Font size:SmallMediumLarge
Share: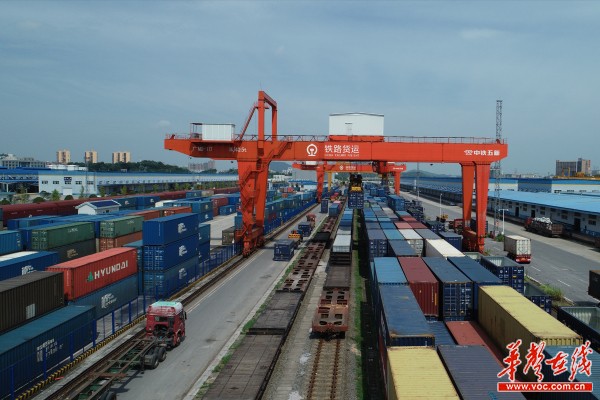 The China Railway Guangzhou Group Co., Ltd. announced that, there were 437 China-Europe Railway Express freight trains departing from Hunan in 2020. The number has almost doubled compared with that of 2019. There were 230 trains setting off from Hunan in 2019. Hunan's China-Europe Railway Express freight train operation has achieved counter-trend growth under the situation that the global economy has been affected by the COVID-19 epidemic.

Hunan is located in a transitional zone from China's eastern coastal areas to the central and western areas. Relying on its geographical advantages, Hunan initiated its first China-Europe Railway Express freight train, the "Changsha-Moscow" line, in Changsha on October 30, 2014. The Huaihua-Minsk line was opened on June 29, 2018. The Zhuzhou-Minsk freight train departed from Zhuzhou on July 4, 2019. The Hengyang-Biklyan line was officially launched in Hengyang on October 15, 2020, making Hengyang the fourth Hunan city to open China-Europe Railway Express service. At present, the China-Europe Railway Express has expanded to 10 lines in Hunan, with logistics covering 30 countries in Europe and Asia.

In 2020, affected by the global COVID-19 pandemic, the traditional logistics costs have increased significantly, and the logistics timeliness has been greatly extended. Some enterprises in Hunan cannot import raw materials or export products, facing the risks of default and industrial transfer.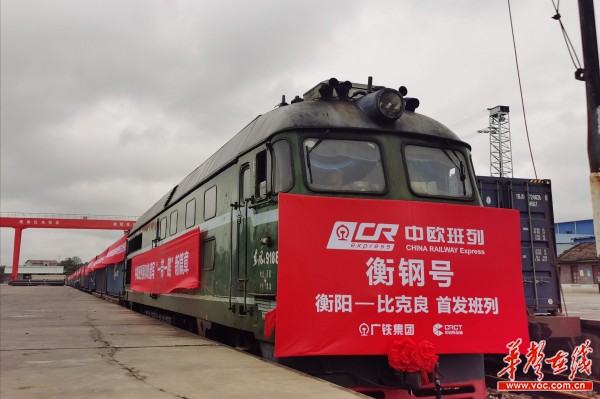 In order to help "Hunan goods" go global, the China Railway Guangzhou Group Changsha Freight Center has connected with Hunan's foreign trade enterprises one by one; learned about their production situation and delivery arrangements of customers in advance; and, prioritized the guarantee of transportation capacity, to realize the priority operation, loading, and transportation of China-Europe Railway Express freight trains.

The person in charge of the center said, "According to the supply situation of each company, we have implemented the staff working hours in the Changsha North Station freight yard to be consistent with the company, cross-border e-commerce and forwarding companies, to ensure that the docking of train operations is 'zero time difference', and actively promote the efficient operation of China-Europe Railway Express (Changsha)."

Since March 18, 2020, the Hunan China-Europe Railway Express freight trains have adopted the "integrative transportation" model to effectively release transportation capacity, improve transportation timeliness, and meet the urgent needs of enterprises to resume work and production and export "Hunan goods" after the epidemic.

Chinese source: hunan.voc.com.cn